The Importance Of A Well Tuned Piano
It Started In Morgantown, WV
My pursuit of music began at West Virginia University
At WVU, my primary instrument was tuba. I played tuba in the university's Wind Symphony and Symphony Orchestra, as well as bass in numerous jazz ensembles. After leaving West Virginia, I moved to Red Wing, Minnesota. There I studied Band Instrument Repair at Southeast Technical College. Southeast Technical opened the door for me to bring together my love of music and working with my hands. After graduating from Southeast Technical College, I returned to Pittsburgh and worked for a short time as an instrument repair technician.

During this time, I was introduced to, piano technician and rebuilder, Amy Marshall RPT, PTG. I began to apprentice in her rebuilding shop. It was here that I developed a true appreciation for the piano as an instrument and a machine. I studied classical aural tuning, regulation, voicing, and all aspects of piano rebuilding.
In 2015, I launched my own business tuning and servicing pianos across western Pennsylvania and northeast Ohio. My clients include professors of music, piano teachers, residential musicians, universities, school districts, dealerships, music schools, and churches.
I am a Registered Piano Technician in the Piano Technicians Guild. I have also trained at Yamaha's US headquarters in Los Angeles, focusing on performance piano service and Disklavier service. I believe that becoming the best piano technician I can be is a lifelong endeavor. Every piano I sit in front of has its own unique challenges, and this drives me to continue learning and pursuing this craft.
Serving western Pennsylvania and Northeast Ohio
Registered Piano Technician
A well serviced and finely tuned piano will bring you joy for years to come
Extend The Life Of Your Instrument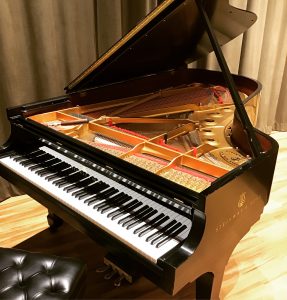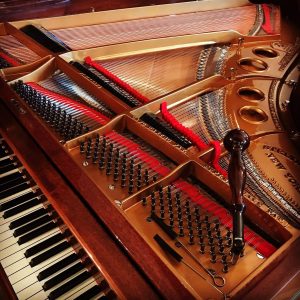 Schedule your appointment